BOARDING
Boarding available for all dog breeds in Camden, SC.

Outdoor covered concrete runs with ceiling fans,
exhaust fans and a misting system.
Indoor/outdoor runs with air conditioning or heat also available.
Dogs exercise in doubled fenced large padlock.
Dogs walks and pond swims available.
Reasonable rates.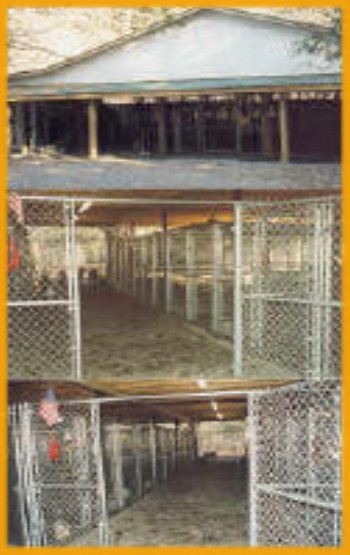 All photos and written type are the property of King's Ransom Kennels.
Photos and written type may NOT be used from this website without permission from
King's Ransom Kennels.